Testimonials: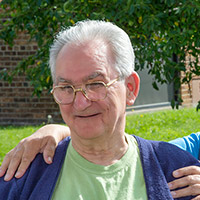 "I got a chance to walk again, which makes me really happy. The facility is nice and the staff is good to me.  I have the freedom to be independent and do what I want and also spend time with family and friends on outings or trips."
— Arnold
Resident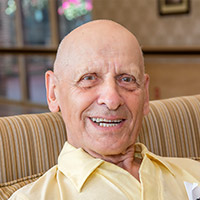 "I'm a volunteer at Alpine where my wife has been a resident over five years.  This place is very nice and clean.  The personnel at Alpine are professional and know the resident's needs.  It's also decorated nicely for each season and special holiday.  I would like to mention that most residents are happy and have an upbeat attitude. Many residents enjoy the group exercise that is provided daily."
— Arthur
Family Member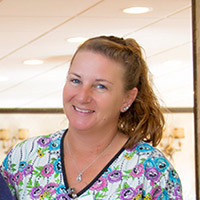 "I've been working at Alpine for three years, as soon as I walked into the building I felt welcomed and comfortable.  The DON is really great to work with and makes me feel important.  I go home each day feeling grateful to impact others and make a difference in their lives."
— Wendy
Restorative Therapy CNA
We pride ourselves on providing our community members the highest quality-of-life by partnering with residents and families to foster meaningful relationships. Our hand-picked staff is committed to developing the physical, emotional, and spiritual potential of our residents.
COME VISIT, AND SEE HOW WE MAKE CARE PERSONAL
We offer compassionate and dignified care to promote each of our residents' physical and emotional well-being. Our rehabilitation team provides customized rehabilitation plans and measurable, concrete results, while our long-term care team builds and nurtures our vibrant community.
ALL WHILE PROVIDING PROVEN, HIGH-LEVEL CARE